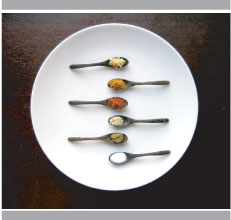 Orlando weekly -review-
A Taste of their own
On our way to Oviedo for some culinary adventuring, we drove down roads forged through what was formerly a canopy of pine trees. Instead of our usual downtown Thai favorites, we were headed to a different neighborhood to give Thai Basil a try. Imagine our shock when we walked in the door and foun...
[MORE]
Orlando Sentinel -review-
A little taste of diversity is a welcome addition to the local dining landscape.
It appears the folks who live in the vicinity of Red Bug Lake Road and Tuskawilla Road in Winter Springs are happy to see diverse restaurants such as Thai Basil come into the neighborhood.
[MORE]
Copyright 2021 Thai Basil ALL right reserved.